TANYA DONELLY -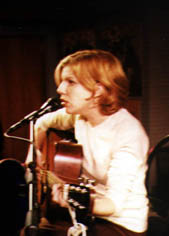 Gifted singer, songwriter, and guitar player extraordinaire. . Music artist, human, and inspiration for us all. .She was a co-founder of pioneering bands such as Throwing Muses and The Breeders. .Most know her for her role in one of the best bands of all time, Belly.
Now she's out on her own with her first solo album, Lovesongs For Underdogs. .Various musicians contributed to the making of that record, including Tanya's husband Dean Fisher.
Tanya got her start playing lead guitar for the Throwing Muses. .The Muses enjoyed mild success, being the first American band to be signed on the exclusive British record label, 4AD. .Although she had songwriting duties with her step-sister Kristin Hersh, only a handful of Tanya originals were ever released. .She had a side project with Kim Deal (Pixies), forming The Breeders. After two recordings, Tanya Donelly left The Breeders, but not without the new-found confidence in her own songwriting.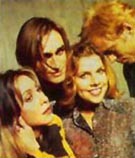 After six records, Tanya decided to leave the Throwing Muses. . She hooked up with Tom & Chris Gorman to form Belly. .Belly went on to release their first record Star, which reached Gold status and outsold all the Throwing Muses albums combined. .It seemed that Tanya has finally found her niche, taking a leadership role in the band. .They toured relentlessly and recorded the highly-anticipated 2nd album, King. .Unfortunately, King became a statistic of the ever-common "Sophomore Slump". Many argue that King was a better album than Star... it was just commercially ignored. Much to the dismay of all the fans, 4AD announced on July 26, 1996 that Belly has officially broken up.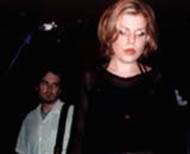 Tanya has since married Dean Fisher (Juliana Hatfield Three). .She recorded Sliding And Diving, a 4-song EP to whet our appetites for things to come! .On September 9, 1997, Lovesongs For Underdogs, Tanya's solo debut album was released...